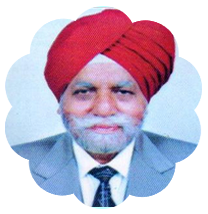 Sardar Nanak Singh Gupta
(Chairman, B.J.S. Public School)
A school is a place where the idea channel, the thoughts and efforts for perfect environment for providing multitask activities. The School offers a variety of opportunities for a student to explore his or hers innate abilities and hidden talents, along with interesting academics, games, sports, extra curricular services and community work. BJSPS offers you all this and more.
A school with qualified Faculty to take care of each avenue which helps to emerge the students under their care and desirable wants and needs.
Bhai Joga Singh Public School undeservedly takes the credit for its humble beginning, but for the ultimate realization of the vision we are highly indebted to the people of Meerut. We are delighted that you are considering BJSPS for your voyage of discovery and growth. Welcome all candidates who wish to be a part of our endevour to create a community where we nurture an intellectual vigor, a quest for excellence formed by the spirit of humanism and the genuine celebration of diversity that reflects a fusion of our heritage and contemporary insights.
The School has tradition of excellence in many fields through the splendid reach of the liberal curriculum. The teachers act BJSPS are more than a source of wisdom and knowledge. We prepare the future in the way we live each day. Such is our mission that the School should generate an environment in which every child is enabled to achieve his/her potential. BJSPS is making the future leader of society, empowering students to explore individual talents and become useful members of the world community.
A special word of thank and appreciation to all the Teaching and Non-teaching staff of BJSPS.