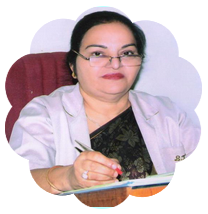 Kusum Lata
(Coordinator, B.J.S. Public School)
A Warm welcome to the new Comers to Bhai Joga Singh Public School and a wishful Good Bye to all Students those who have successfully completed their Intermediate (XIIth Standard) for the Academic session of the year 2011-12.
Education is a revolving wheel. Session ends and begins. But the memories of BJSPS is always an another feather to its already flourishing cap showcasing the unmatched flair, aptitude skill of BJSPS is always endowed with.
Ladies and Gentlemen, stop fidgeting with the paraphernalia in your purses and wallets and just read a glimpse about Bhai Joga Singh Public School and I assure you that your purses and wallets are big enough BJSPS is definitely going to have a place in it. My gratitude and thanks are for all but mainly for the Management and the princiapl who efficiently brought up together the entire institution for the last 30 years in Meerut.
With Warm Wishes